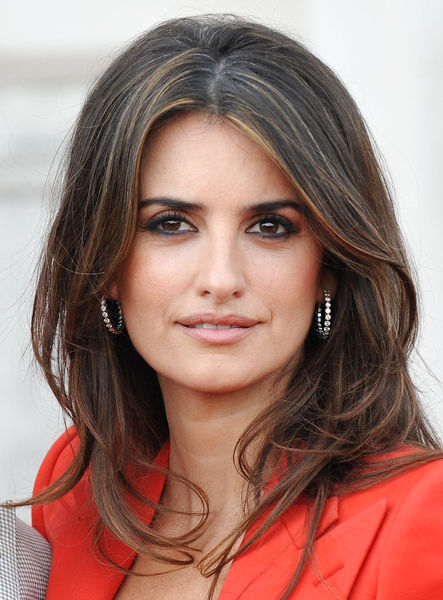 PENELOPE CRUZ HAIRSTYLES-MAKEUP TRENDS
Penelope Cruz is a noted actress with a flair for fashion that has drawn admirers from around the world. From elegant to casual, her hairstyles are always in keeping with her personality and sense of fashion. Recently at the UK premiere of "Broken Embraces" she wowed the crowd with her sensational celebrity appearance.
HAIRSTYLES-MAKEUP FASHION 2009:
PENELOPE STRAIGHT LONG HAIRSTYLE
Being a celebrity isn't easy and when it comes to a big event like a movie premiere, hairstyles, clothes and makeup are all in the spotlight. Penelope Cruz hairstyles work beautifully in every setting for the photographers without looking flustered. Her choice of chili pepper red for her clothing was a great color to bring out the beauty of her dark hair and eyes. Her uncomplicated hairstyle made it easy for her to relax and enjoy the celebrity spotlight.